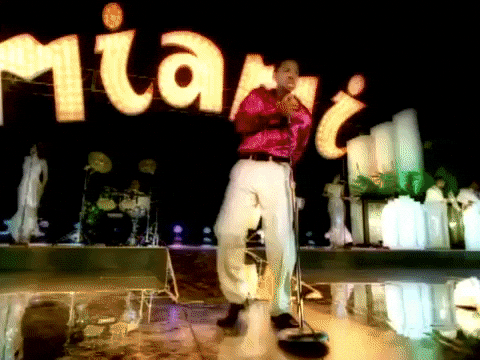 Way back in 1998, B. Joseph Pine and James H. Gilmore heralded the birth of the "Experience Economy" in the Harvard Business Review. They described an emergent shift in "the time-starved 1990s," capturing a sentiment that is even more relevant today:
As goods and services become commoditized, the customer experiences that companies create will matter most.
Credit where it's due, they were right: look no further than the pre-pandemic crowds at your local Apple store, the rise of mega music festivals like Coachella, and play based businesses like TopGolf or your local axe-throwing franchise.
But now, as the economy slowly starts reopening, experience-driven offerings remain a dicey proposition. A recent New York Times headline puts it bluntly, "Coronavirus Shut Down the Experience Economy: Can it Come Back?" The article includes a quote from the aforementioned Pine, who succinctly states what many of us are feeling at the moment:
Any place people want to gather is a place no one wants to be right now.
So where does this leave the sports industry? After all, sports are arguably THE original experience economy. (Ok, maybe the ancient Greek theatre is the original, but sports are close.) There are two parallel considerations for the sports world. First is the return of the existing product: how to get fans back to games in an environment where they not only feel safe, but enjoy the pretense of a return to 'normal'? Second is the exploration of new revenue streams from existing facilities and resources: with revenues lost to reduced seating and shortened seasons, are there new opportunities to be had?
Miami: A Case Study
Florida has featured prominently in recent sports reopening talks: MLS will host a tournament in Orlando and the NBA seems likely to return on the state's Disney World premises as well. But I'd like to take a closer look at the Miami Dolphins organization and their home facility, Hard Rock Stadium.
Earlier this month, the Dolphins announced their commitment to have Hard Rock be the first stadium to receive receive GBAC STAR accreditation from the Global Biorisk Advisory Council. GBAC is a Division of ISSA, the worldwide cleaning industry association. Think of the GBAC STAR accreditation as something along the lines of the environmentally friendly, LEED certification. A press release from the Dolphins outlines the basics:
In order to earn GBAC STAR™ accreditation, Hard Rock Stadium will complete 20 program elements with specific performance and guidance criteria. The program will enable Hard Rock Stadium to:

–Establish and maintain a cleaning, disinfection, and infectious disease prevention program to control and/or minimize risk associated with infectious agents such as SARS-CoV-2 (responsible for COVID-19 disease) for employees, customers, the community, and the environment.

–Provide assurance and establish confidence that proper cleaning, disinfection, and infectious disease prevention work practices are in place and implemented.

–Establish a framework for communication and raising awareness of best practices as they relate to cleaning, disinfection, and infectious disease prevention.
Say what you will about these types of bureaucratic agencies and their acronymized designations, but I think the Dolphins are ahead of the curve here, and that these types of third-party certifications will become an industry standard that consumers look for.
But certification is only the beginning. As teams look to welcome fans back in seats, there will be myriad concerns with financial, aesthetic, and experiential implications. For one: what do you do with empty seats? It's cheapest to simply cordon them off, but how will that look on TV or to fans in the stadium? Removing seats is costly and might also look as garish as tying them off. Covering seats might be the way forward, providing an opportunity for branding and sponsorship; this is something MLB has been working on for empty stadiums. Then there is the question of crowd management and staggering entry and exit times from the stadium: will fans pay more to come in when they'd like, or to be the first ones out once the final whistle blows? Concessions will go touch-free and likely be picked-up without human contact or delivered to seats, but what about bathrooms? Like with some music festivals, I can see a price-premium being attached to bathroom access, but there is risk in charging for the basic human right to have bodily functions.
Looking beyond the return of fans for games, the Dolphins have also been quick to launch a creative use of their stadium, reimagining Hard Rock as a drive-in and open air movie theatre, featuring a mix of films and classic Dolphins footage. Yes, they're going to let you drive on to the field. Per, the Hard Rock Stadium website:
The drive-in events will be held inside of Hard Rock Stadium and accommodate up to 230 cars, while the open-air theater can host small groups for an intimate viewing experience on the complex's south plaza.
I love the creativity and vision here. I'm not sure how lucrative this will directly be for the organization, but it's a great move to brand the organization as a real community partner. Giving folks starved for activity a truly unique offering is a great play and will inevitably provide opportunities to extend the team's brand and build goodwill.
Given the copy-cat nature of the sports industry, I bet we'll see other teams attempt similar programming. More broadly, organizations will have to get creative with their real estate if they are to minimize damage to the bottom line. It has long been an aberration of the industry to have massive facilities that only serve customers a few dozen times a year (that assumes concerts, etc.), not to mention all of the space in parking lots. We've seen stadia become COVID testing sites and food distribution centers, but as those needs wane and seats remain empty, look for organizations to capitalize on their ability to host relatively large groups while maintaining distancing protocols.